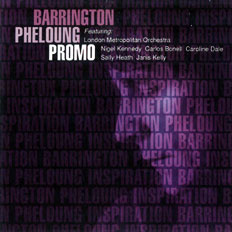 This text will be replaced by the flash music player.
INSPIRATIONS

The tracks on this album were selected by Barrington, each one having a special importance during his life as a musician and a composer. Included on this album are a small selection of Barringtons concert and chamber compositions never previously recorded or released before.

This is not currently available for purchase at the moment but Barrington hopes to release it again in the future.